SEO and Copywriting by Experts
Outsource the difficult tasks of copy writing and content marketing together to expert copywriters. Our copywriting professionals use special words to subtly persuade your customers to repeatedly do business with you. And, they also have the content writing skills to make Google rank your website high for customer queries.

Search Engine Optimization (SEO) - Many startups have grown into top businesses using search engines. Apply the process of SEO for Google to reach new customers in large numbers. We specialize in using keywords for SEO.

Persuasive Copywriting - The words our copywriting experts use on your website can bring visitors, convert visitors to customers, and retain your customers. Use Persuasive Copywriting to increase sales and create new markets.

Content Marketing - SEO takes time. Search engines are unpredictable. So, you quickly need alternative sources of leads. Use Content Marketing to deftly create new demand for your products and promote your brand on external websites.

What We Do Better
Effectively mix SEO keywords with persuasive words to optimally influence both search engines and humans.Write unique sales copy that persuades different kinds of target audience.Always deliver content on time so that your website does not lag behind the competition in any season.
What Is The Cost
There is no fixed cost.

The cost mainly depends on the competition in your industry, and the research and writing effort required, to boost your website customers and business, online.

You can first test us with a small budget, evaluate returns, before moving on to a long term contract for both SEO and copywriting.
About
We are a small group of Freelance SEO and Copywriting Professionals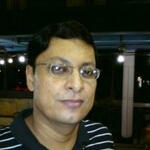 Has expertise in developing effective content strategies for websites of diverse industries, including:
Printer supplies (for online retail) Medical supplies (for online retail)Automotive industry (for lead generation for car dealers)Health (for patient leads for Doctors)Landscaping ( for service leads)Online publishing ( for revenue through advertisements)Mold base (for sales and business leads for manufacturer)Online coupons and deals (for affiliate commissions)
Contact
Email: [email protected]

Email your SEO and/or website copywriting requirements to the above address.